Shan-Nelle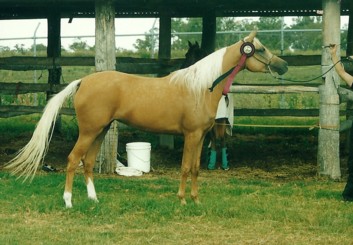 What can I say about this mare...She has been a huge part of our lives...Shan-Nelle is 84.4% arabian by Kowhai Shantung out of Kai hai Shahndi ,she is the dam of our beautiful exotic Cremello stallion" Legends Of Excalibur" ..This lady is about to return to the showring as a senior mare.. I can't wait...
A few highlights of her career . .Best Yearling... Black Sash A class Arabian Show
Grand Champion Junior Exhibit Palomino Championships
Best 2yo ...Black Sash ...A Class Arabian Show
Grand Champion Junior Exhibit for the 2nd year
Palomino Championships.
Best 3 & 4yo Palomino Nationals.
2nd 3 year old Ridden Maturity with only 6 weeks work.
Dam of S.L Karizma,S.L Shaniah,Legends Of Excalibur,Zaddik Isis,Legends Of The Seeker,Zaddik Aten,S.L Lady Elyssia, S.L Elysium Gold, S.L Adele
**STOP PRESS** Elle won Champion Part Arabian Mare & Champion Palomino Mare at Esk Show..not bad for a rising 14 yo..
Roseglen Sadeika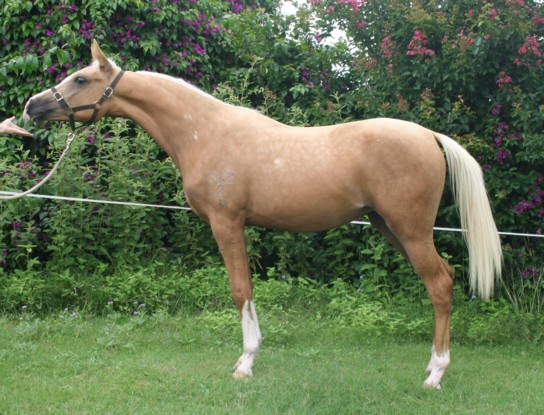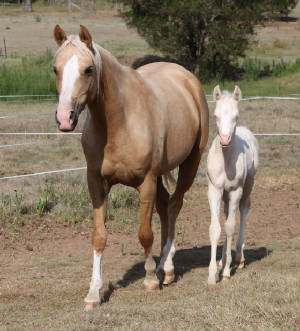 Daisy is a lovely filly ,with her 4 white markings and brilliant white mane & tail.
She is 93.8 % Arabian.
Her sire is the multi Supreme Champion Palomino Chevralea Golden Saiedii and her mum is the lovely Lindall Katie.
Dam of S.L Mala-kye,The Phantom of Sierra,S.L The Illusionist.S.L Gold Obsession, S.L The Phoenix. S.L The Apparition, Moulin Rogue VA,
Niarla Golden Silhouette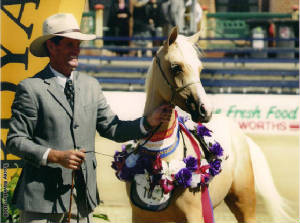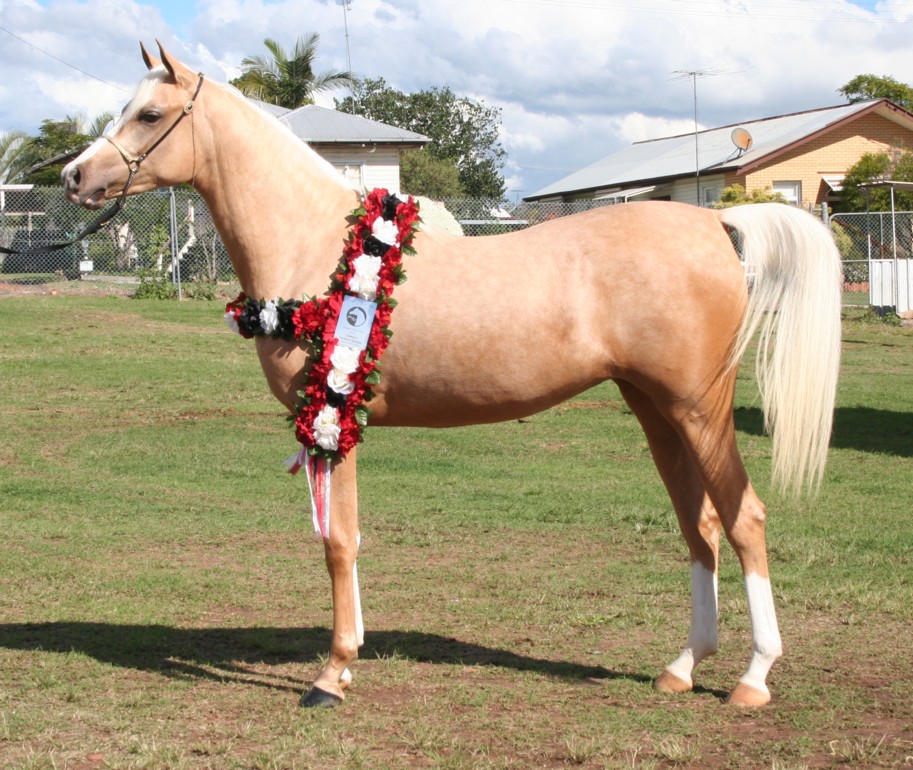 Stunning palomino filly .She is 96.9 % arabian. Silhouette is by Australian Champion Niarla Amiracle out of the purebred mare Windella Silver Shaklana..
She will be shown at the major shows ,then join our broodmare team to breed beautiful high % palominos and cremellos.
STOP PRESS : 2008 SIL GOES SUPREME DERIVATIVE OF BRISBANE ROYAL.
2009 SIL GOES SUPREME DERIVATIVE OF TOOWOOMBA ROYAL>
Dam of S.L Giselle,S.L Ulysses,S.L The White Queen, S.L Iced Perfection
Evangeline VA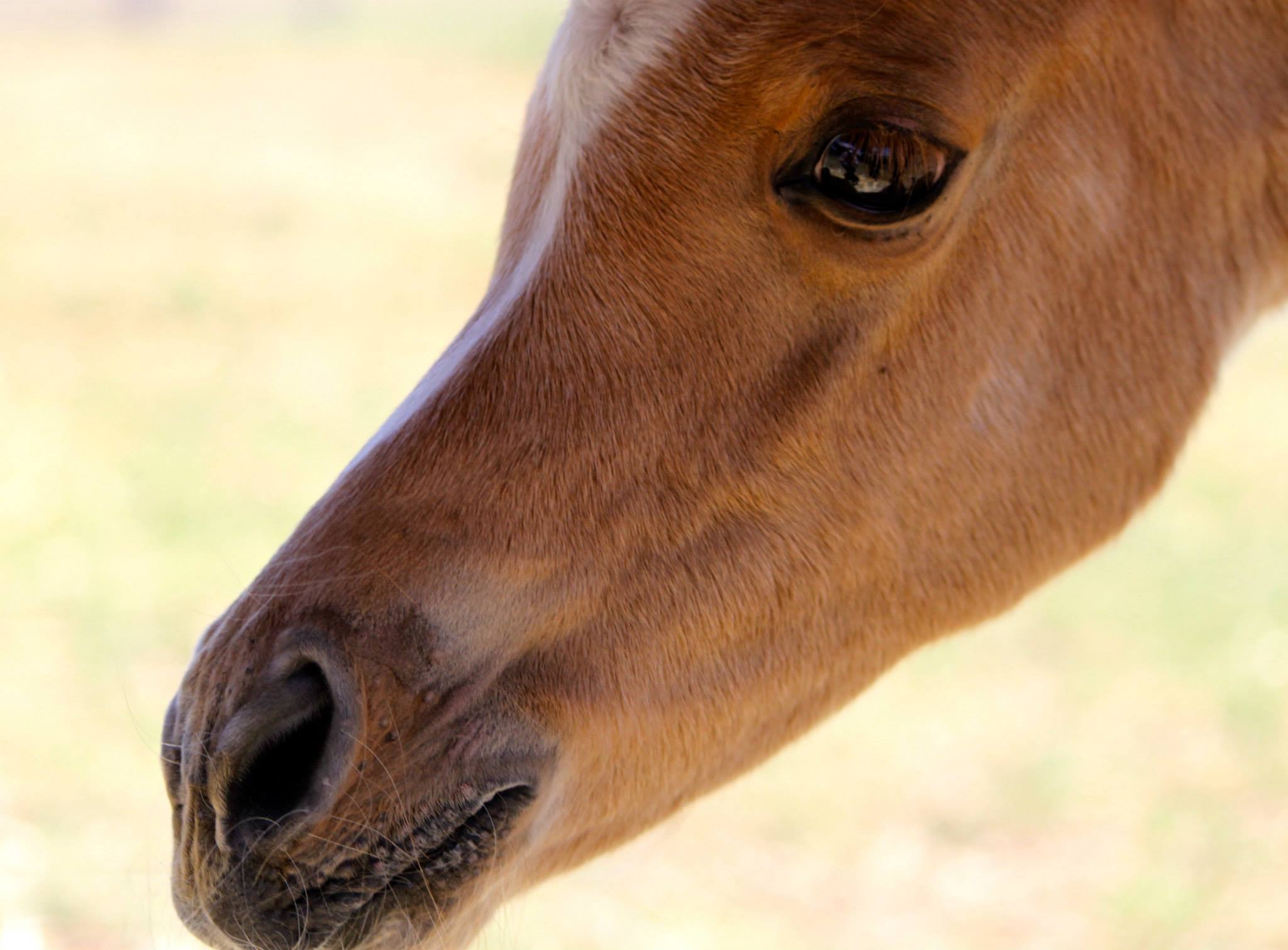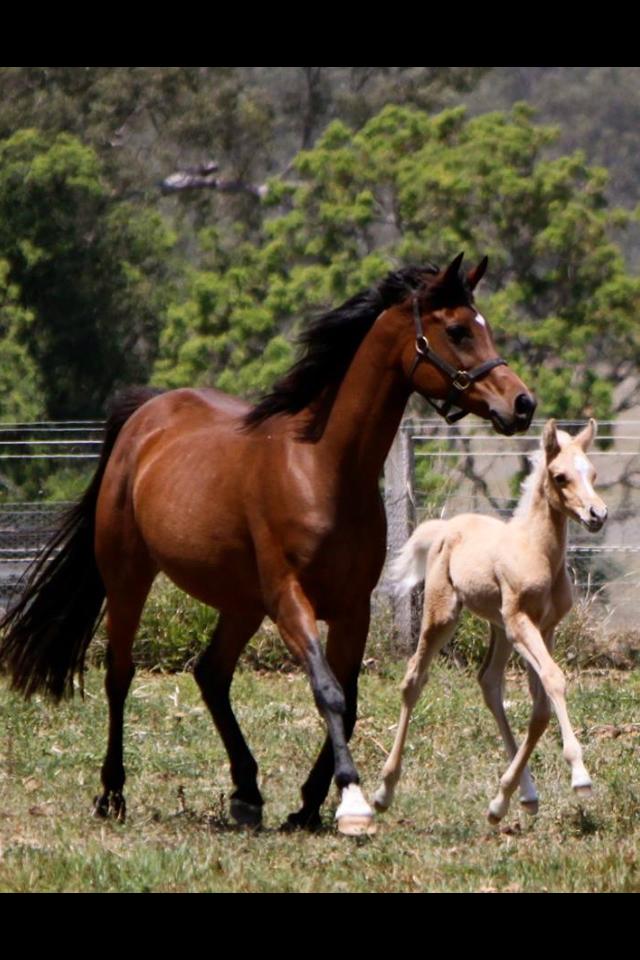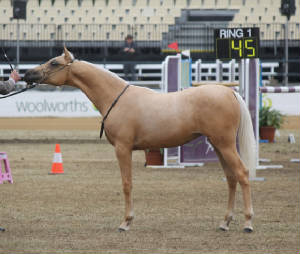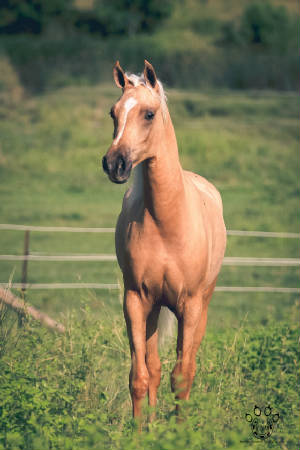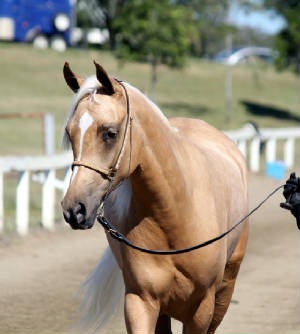 We welcome the beautiful Evangeline VA to our stud...93.8%Her sire is Odyssey White Tiger an her stunning dam is Simeon Astarte..Eve is a very tall filly with amazing colour... She will be shown at our Qld shows this season... We would like to thank Veronica Mortimer for allowing us to purchase the gorgeous Eve...
Cremellos & Perlinos
Roseglen Shaanice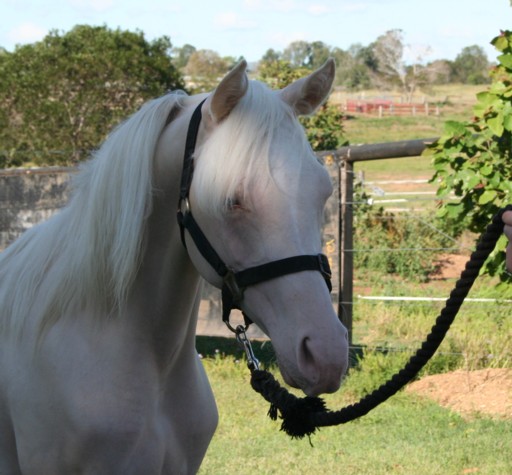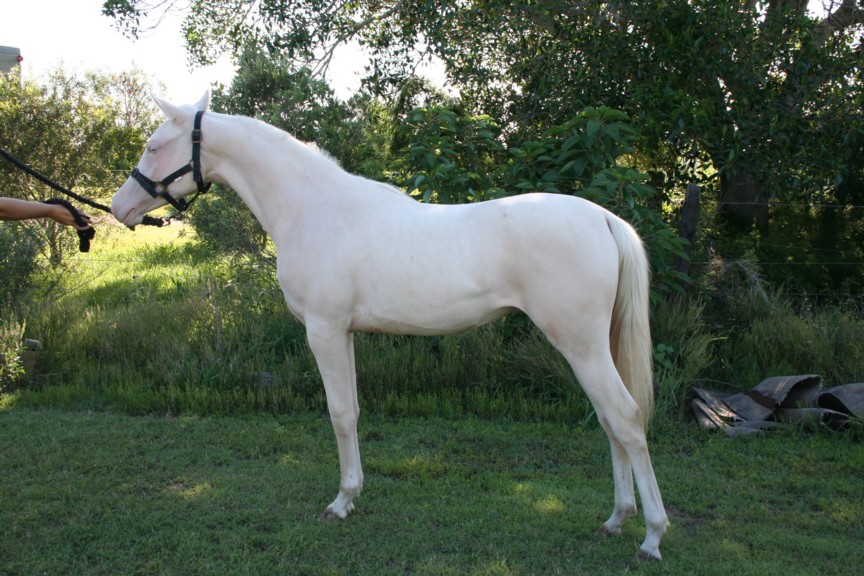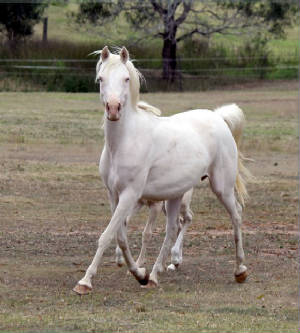 Roseglen Shaanice ( Missy as she is known )is a stunning cremello filly.She is 81.25% arabian,Fully registered AHSA & UPWBDA.she has 4 white markings on her legs.Her parents Chevralea Golden Saiedii and the lovely Roseglen Shaakira need no introduction as both are multi Supreme Champion palominos.
She is such a sweetheart.
Dam of S.L The Sorcerer..S.L Elusive Dream,S.L Illumination
Sierra Lodge Hallelujah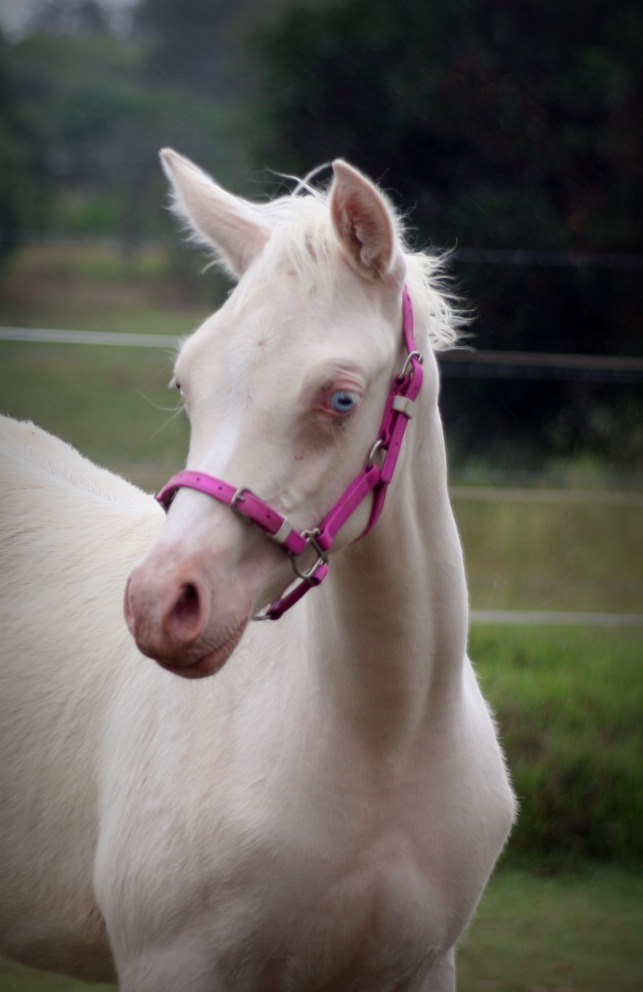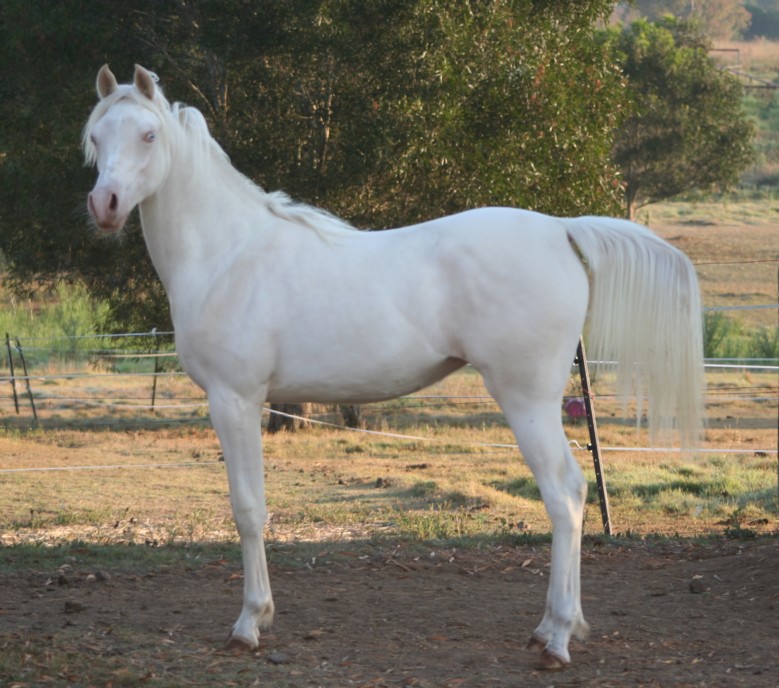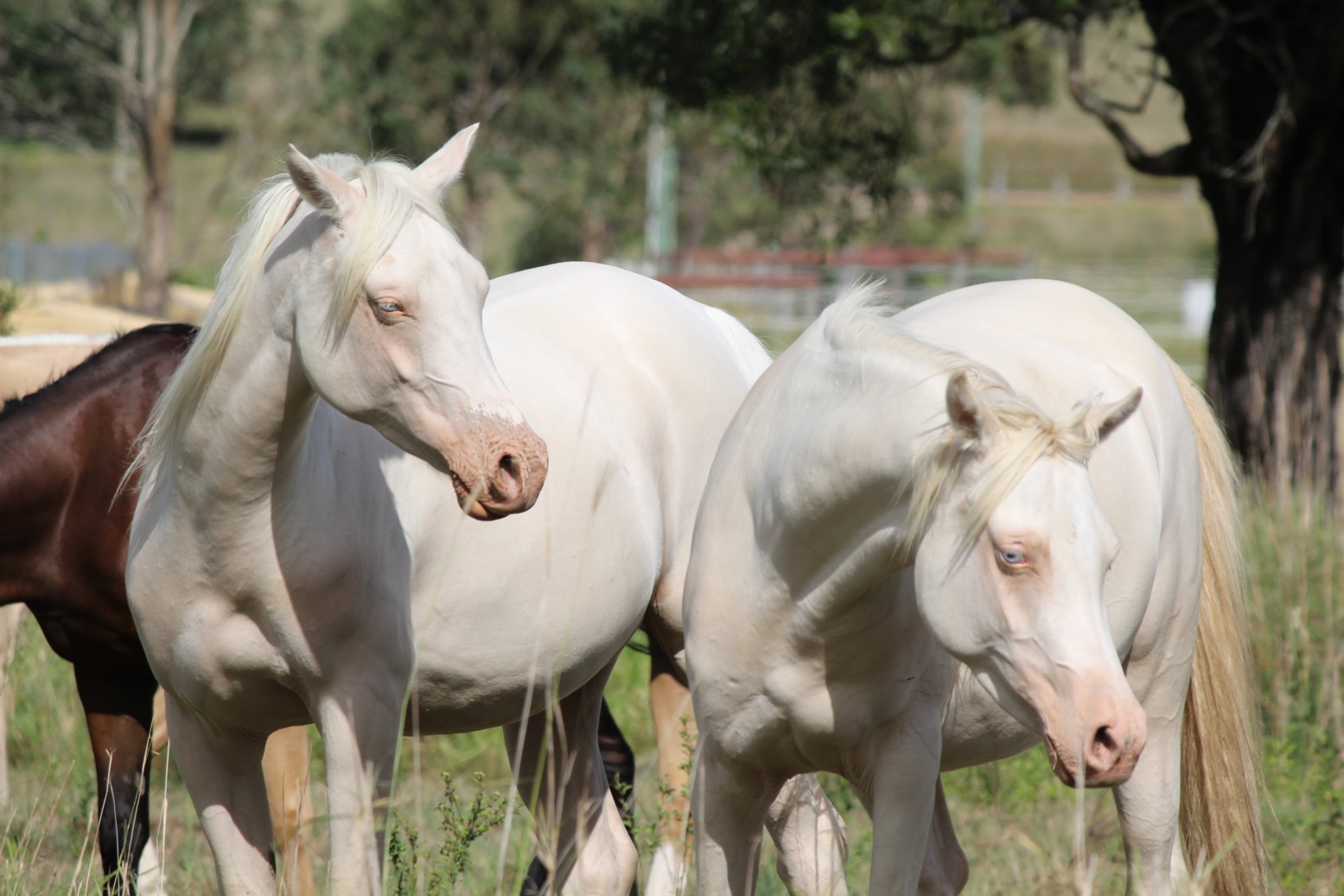 81.25% cremello arabian filly..Faith as she is known at home is out of one of my top producing mares Roseglen Shanika...By Odyssey White Tiger.....Faith is tall ,very pretty, and has a friendly nature...Dam of S.L Alaric
Zaddik Isis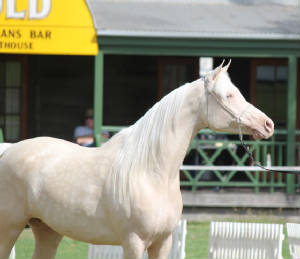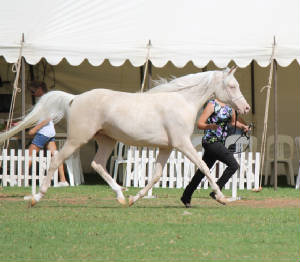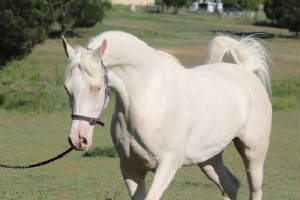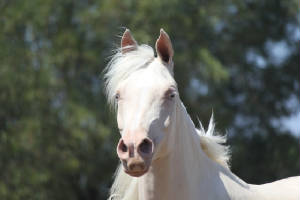 73.45% Arabian cremello mare. standing around 15hh.this beautiful girl is just stunning...We look forward to getting her out to some show next season...We can not thank P & D Siljac enough for allowing us to purchase Isis...Stop Press : First show Isis won her class at an A class show...
Dam of S.L Sculptured In Ice,S.L Extraordinaire
Excalibur Park Jameela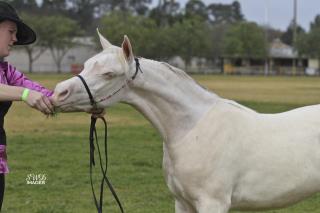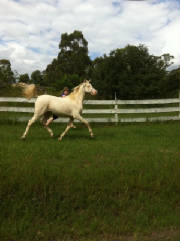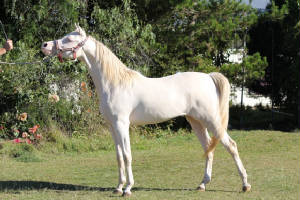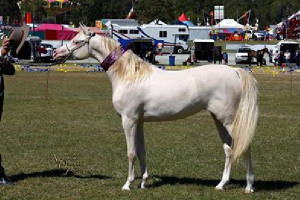 82.3% perlino filly born 2010.
Sire Heste Arabique First Impression Dam Kim-Dande Analieze..
Pixie as she is fondly known .... won Supreme Coloured Foal of the Show .Luddenham Colour Spectacular.
My first show with her Supreme Champion Derivative ,Supreme Champion All Breed mare of the Show ,Supreme Champion Allbreed Exhibit Esk Ag show
Stop Press : Dam of S.L Illuminati ,S.L Ella Enchanted
Sierra Lodge Lady Elyssia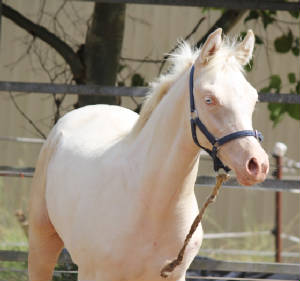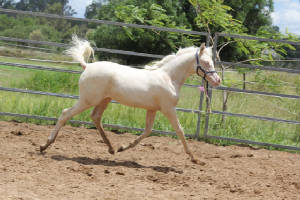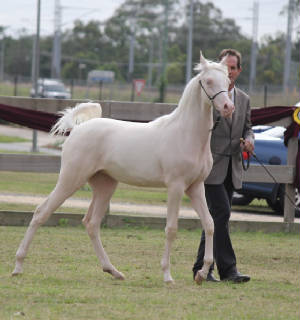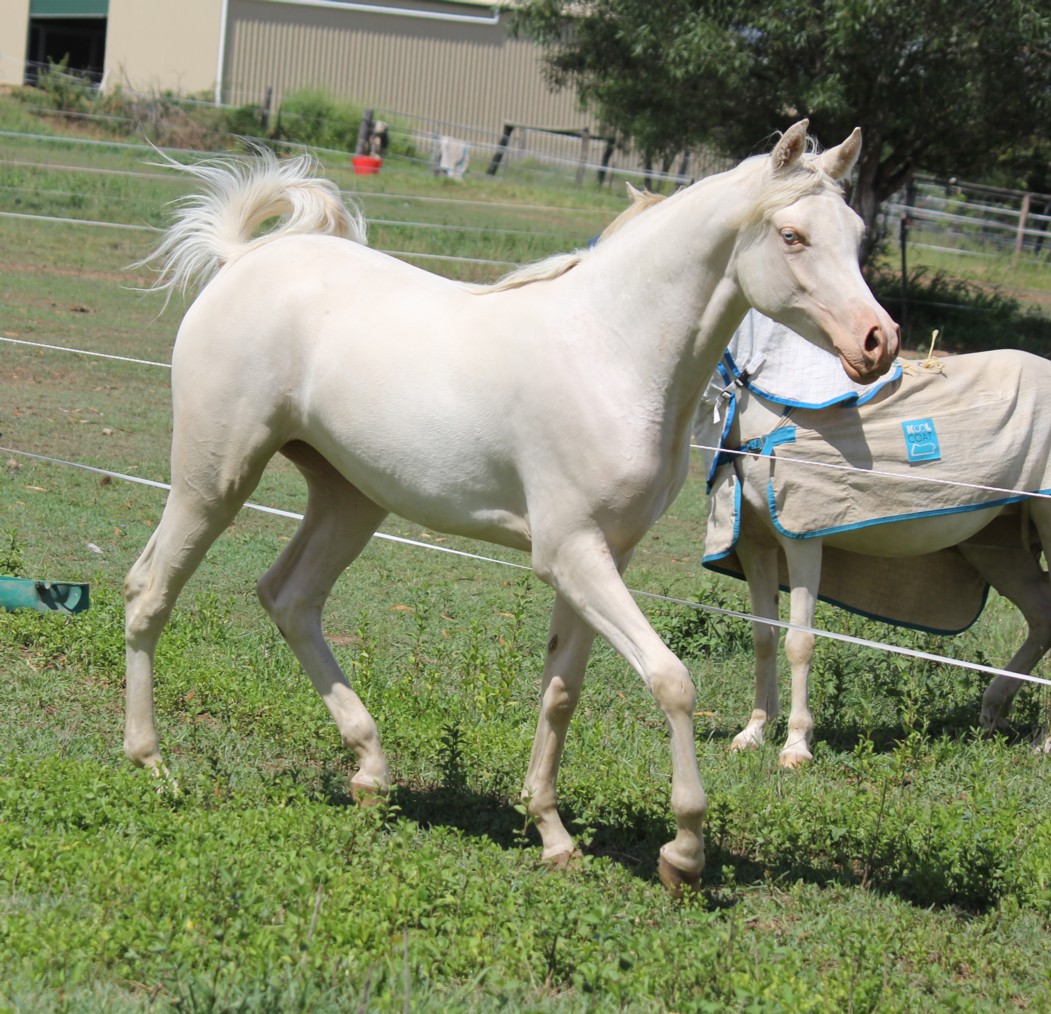 85.9% partbred Arabian Cremello filly out of one of our top producing mares Shan-Nelle .Elyssia is one word stunning ..From her beautiful face to her extremely well put together body to her movement...She is special...Sire Odyssey White Tiger.
Sierra Lodge The White Queen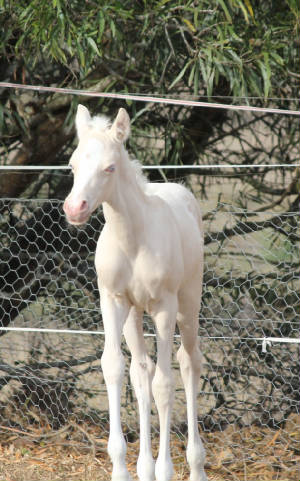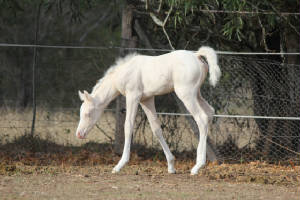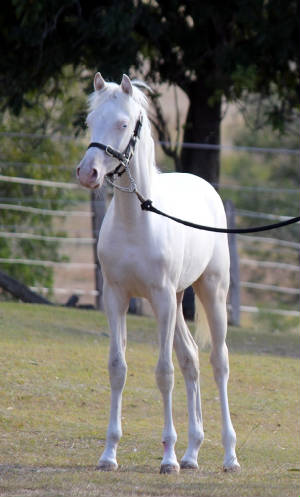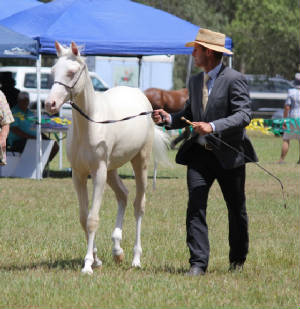 Sierra Lodge The White Queen 93.8% Cremello filly Queenie is the 2nd highest Arabian percentage in the world... She is such a pretty girl 4 white stockings and a neat blaze..S.L The Illusionist x Niarla Golden Silhouette.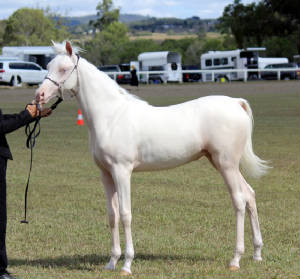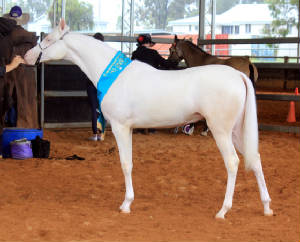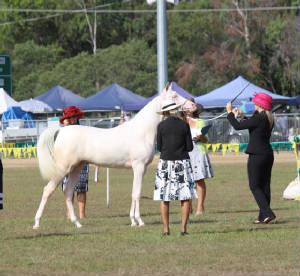 Sierra Lodge Iced Perfection 93.8% Arabian full sister to The White Queen ,also having 4 white markings . Vovo is a very sweet filly
Sierra Lodge Amelia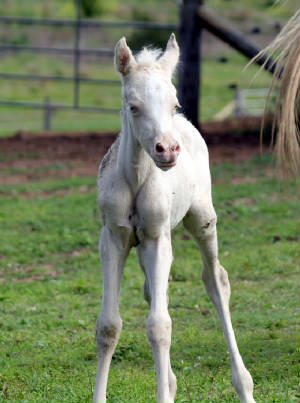 92.2 % Arabian . Mia is by Arabino Alchemy out of Sierra Lodge Lady Elyssia