Show Stallions are standing at Stud from 1st Sept to 1st Feb ( No exceptions) Others are available throughout the year as needed..All are available live Cover some also AI (Chilled)
THE FUTURE LOOKS GREAT WITH
Legends Of Excalibur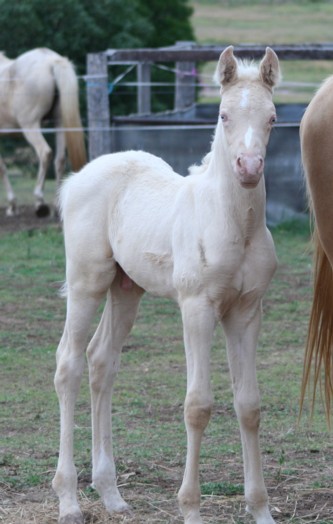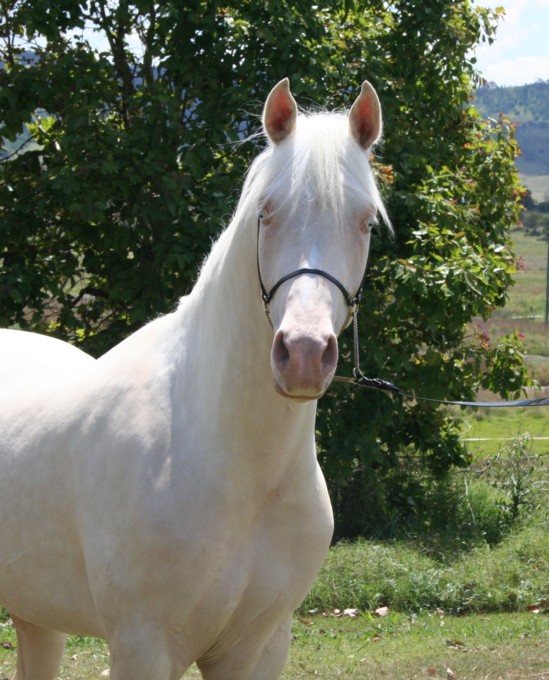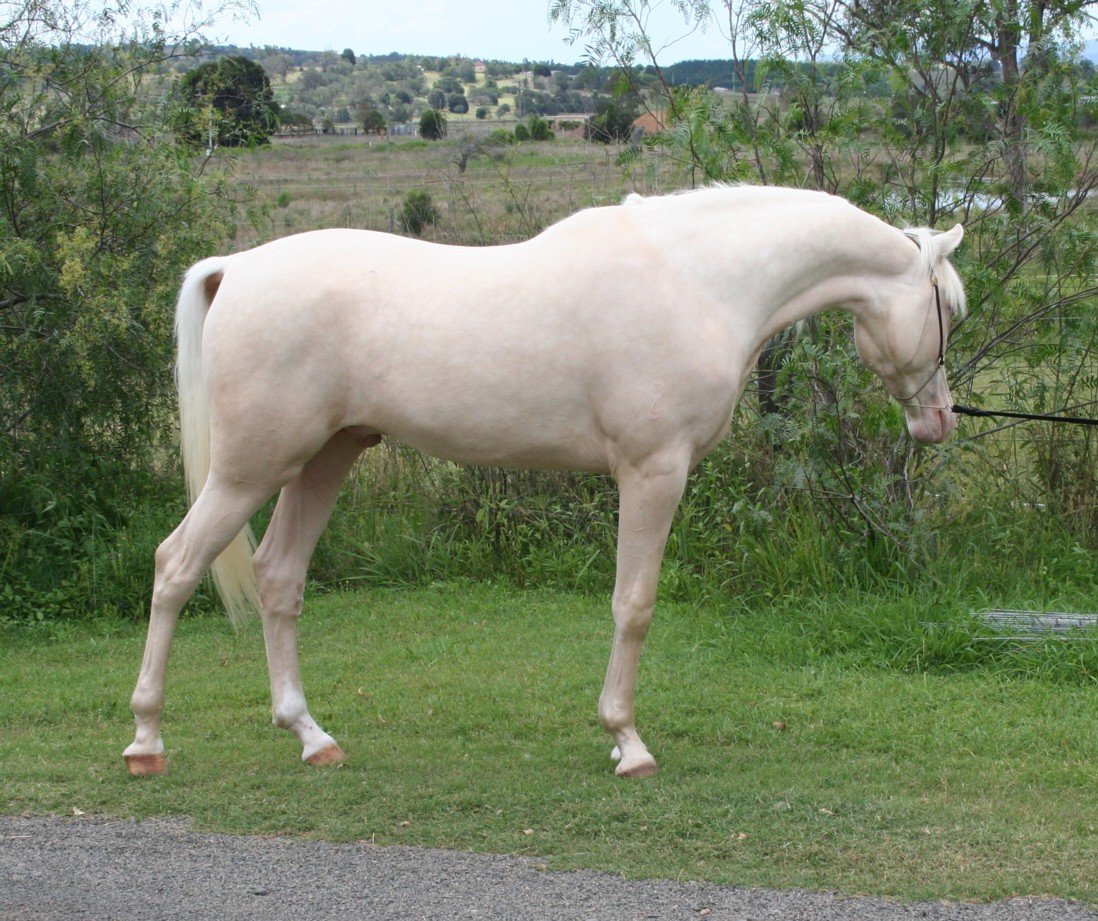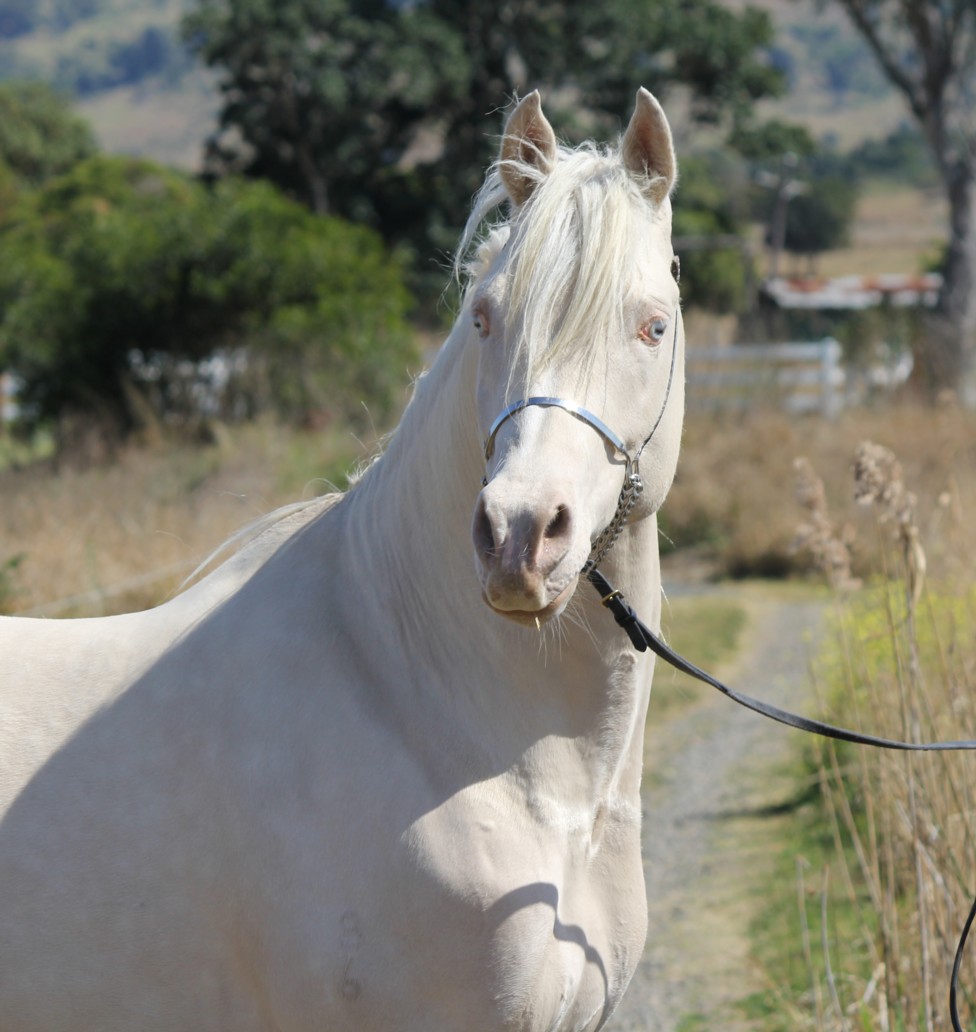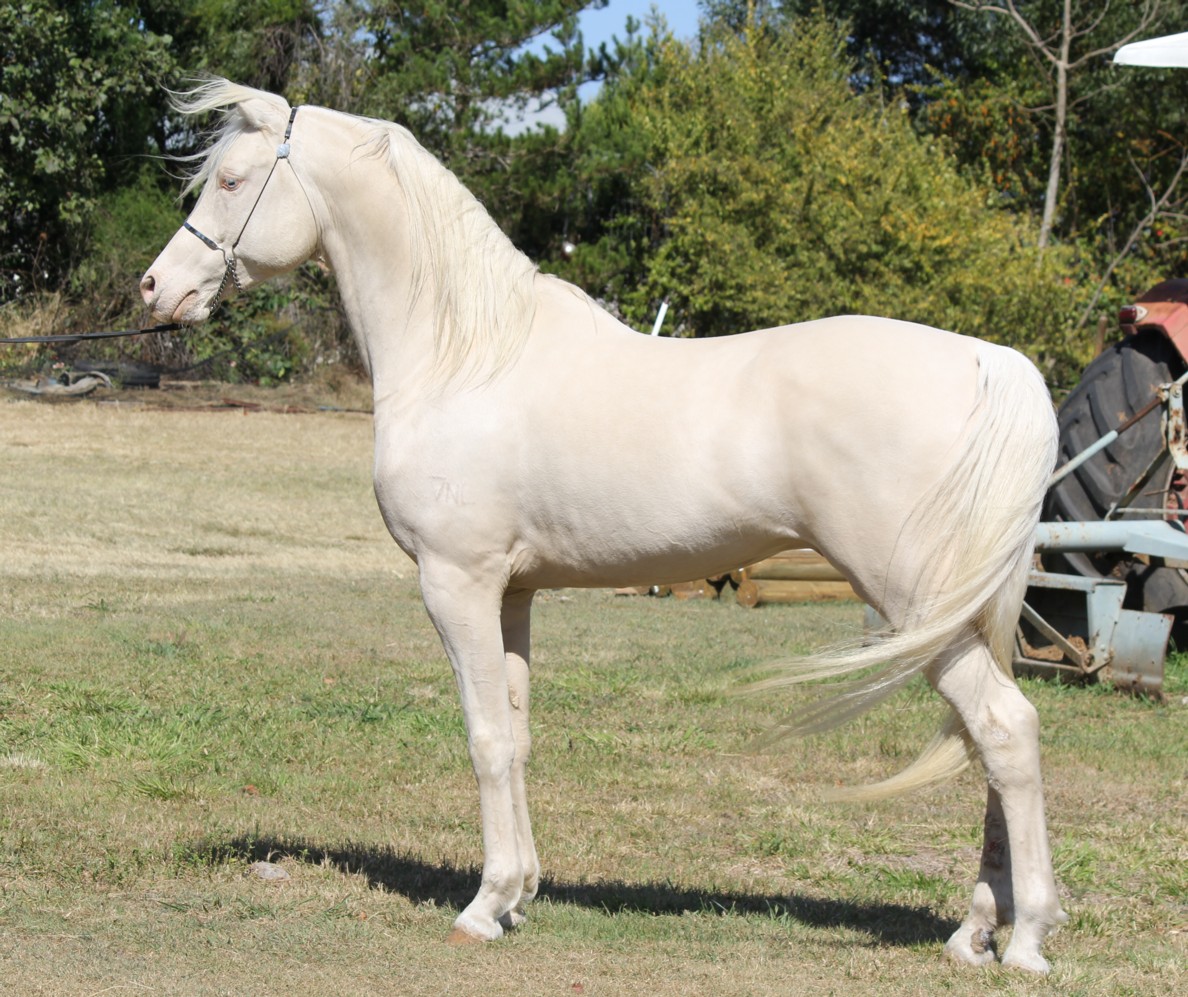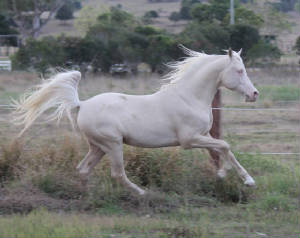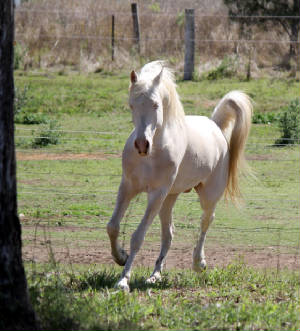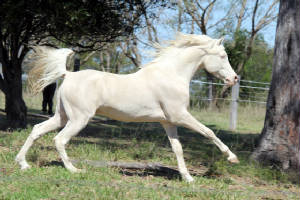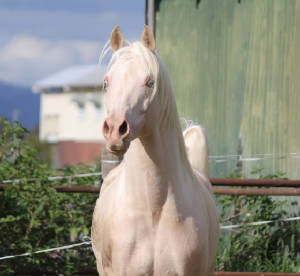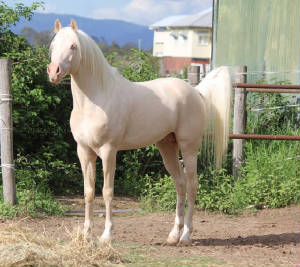 Video clip of Aratahnes Excalibur
Legend is a stunning cremello stallion ,16hh.He is 73.45% arabian.
He is by Aratahnes Excalibur out of Shan-Nelle.Both parents Multi Supreme exhibits.
He is a tall ,smooth bodied colt that has a beautiful dishy face ,great legs.
He has world class bloodlines and his fully registered with the Australian Arabian Society.
Bloodlines include Ralvon Pilgrim ,Ralvon Nazarene,Ansata El Shahwan.
Legend will standing at public stud this year.
Dilutes/Double Dilutes by Private Treaty.
all others $990. AI available within Australia
Odyssey White Tiger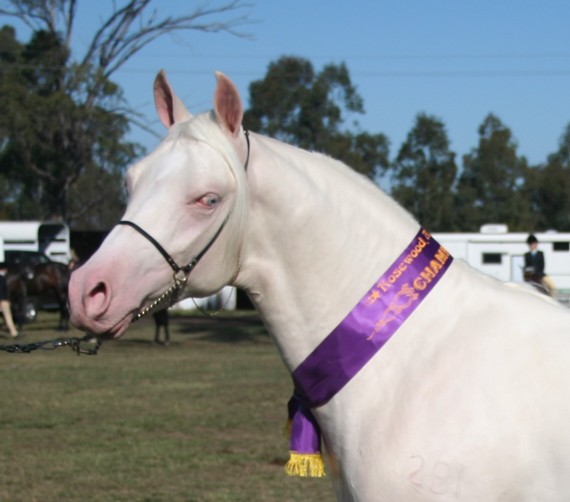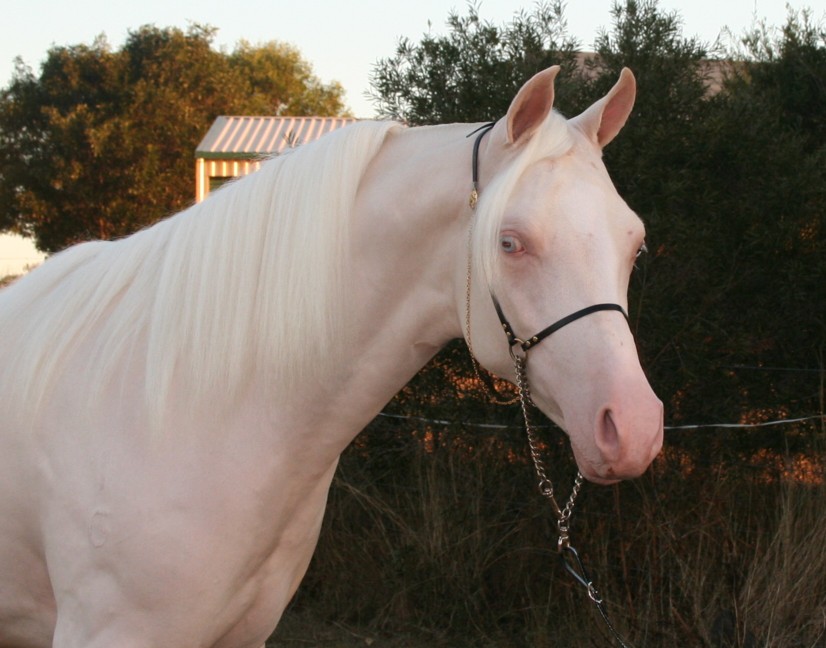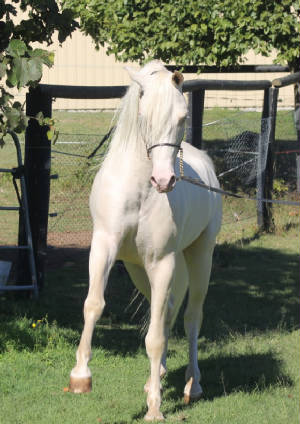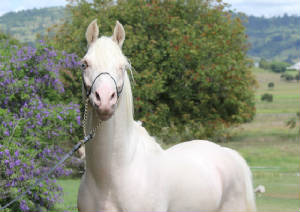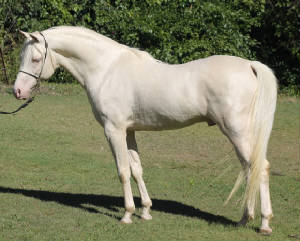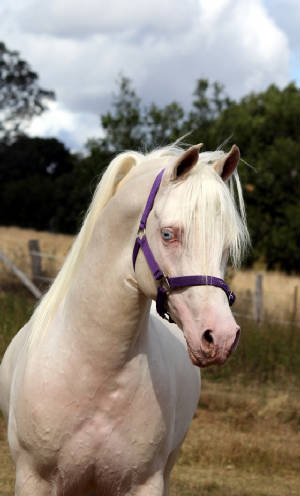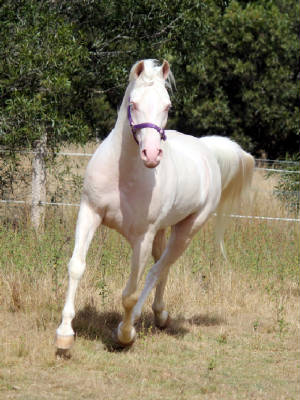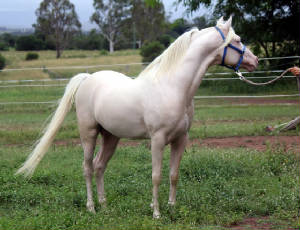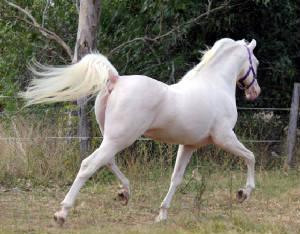 Tiger is the highest percentaged cremello stallion breeding age currently in Australia .He is 87.5% ,14.2-14.3hh .
Shown at limited shows with great success.
His sire is Odyssey Golden Legend and his dam is Odyssey Ritzy Edition.Tiger's pedigree boost some world class bloodlines including Bremervale Khalif,Fadjur Dubl (imp USA),Tristram Selam and Count Manilla.
Tiger will be standing at public season this year.
SCID,LFS & CA Clear Non Carrier..
AI (Chilled ) now available special intro rate ...
Dilutes/Double Dilutes by private Treaty
All others $1100
Sierra Lodge The Illusionist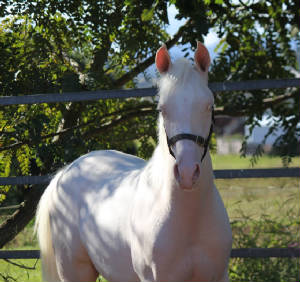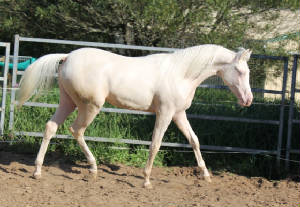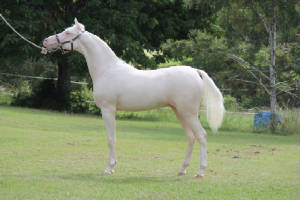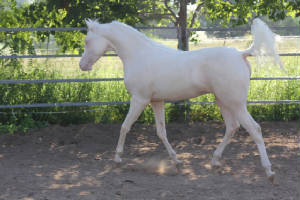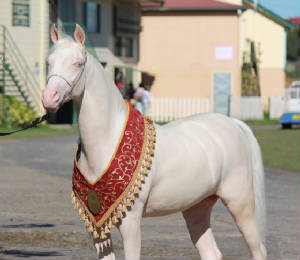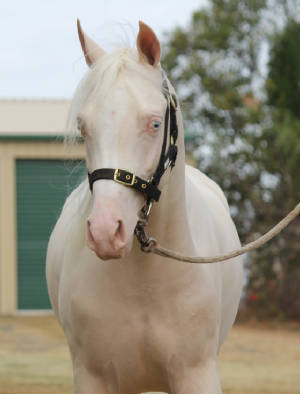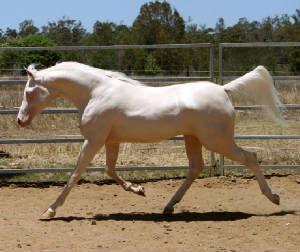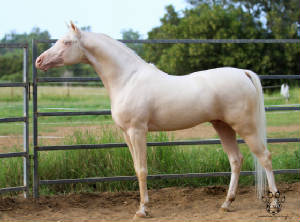 A 2011 stunning cremello colt 90.6% arabian.....Illusionist along with his brother Phantom are the highest known Cremello arabians bred colts in Australia.He has world class bloodlines.Loui has a smooth body with a dishy face ,he is tall and can move well...
Shown very limited for AA class win and A class Champion. 4th show Supreme Champion Derivative A class Premier Show
Loui will be bred to some of our mares this season and those foals will be available for purchase.
Sierra Lodge Special Effects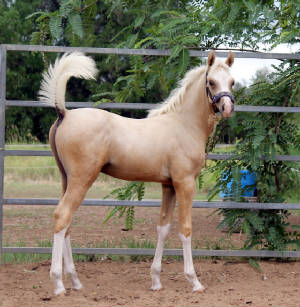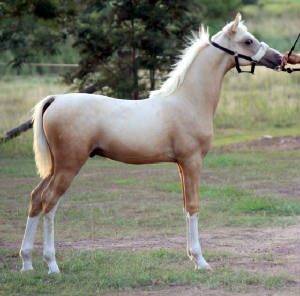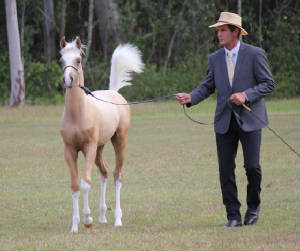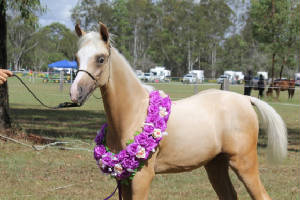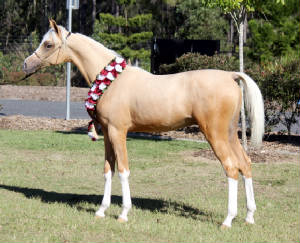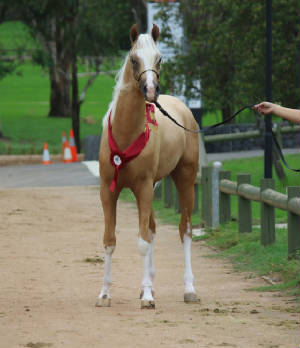 Wow is what is mentioned many times ..when seeing this boy and he doesn't disappoint. 95.3% Arabian ,with plenty of bling ..He is a natural showman..(S.L The Illusionist x Bacchante Angelina)
Stop Press: Supreme Foal of the show first outing 5months old
3rd Show Supreme Champion Derivative Colt /Stallion AA class Challenge Show.
Sierra Lodge Extraordinaire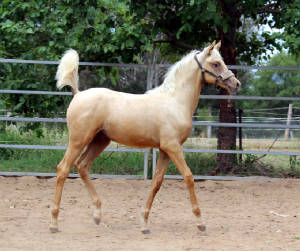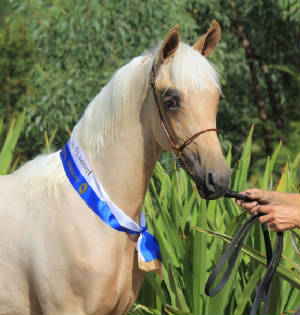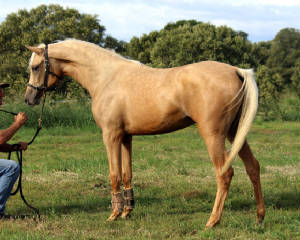 86.7% Arabian palomino colt. Charlie is a gorgeous boy, great colour big moving boy...Sire RHR Heir Of Marwan x Zaddik Isis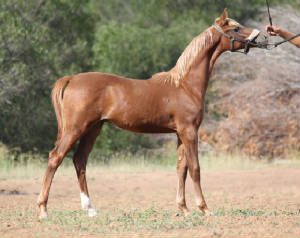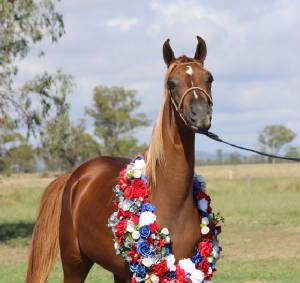 Sierra Lodge Heir Strike purebred colt by RHR Heir Of Marwan out of black purebred mare Kasban Poise N Ivy. Ritchie is a stunning colt with lovely movement loads of presence and a lovely nature..